About My Art
Color animates my soul. Painting allows me to illustrate my inner voices.
Although I do paint some abstracts, most of my art involves organic subjects such as plants, animals and rocks. My style leans toward representational, rather than photographic depictions.
Making a flower, landscape or animal appear two- or three-dimensional on a flat piece of paper is a challenge and a joy. Sometimes I experiment with different papers and media, including using wax resist on rice paper (watercolor batiks).
Originally from New Orleans, I have resided in Colorado, Arizona and Panama. Travels have taken me to many US states, as well as parts of Africa, France, Canada and Mexico. The colors, textures, flora and fauna of such locations vary seasonally and continue to appeal to me. I make art because it is the most potent means I know of communicating my love affair with color.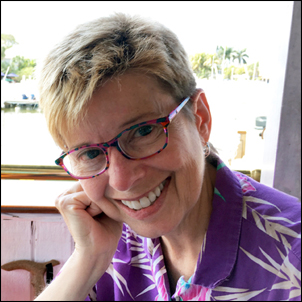 Having achieved Signature member status in the Southern Arizona Watercolor Guild, my work is displayed in Tucson and Tubac, AZ. My art has also been exhibited in galleries in Texas and Colorado and, more recently, in Florida.
I now practice my art in Fort Myers, Florida, where I share a home with my husband Steve who is the nicest man in the world. We also have a ridiculous cat with no respect for art and who refuses to take phone messages.
For more information, contact Renée by email: Lrchastant@msn.com or find me by cell phone at 303-902-8916.